We welcome applications from researchers at all levels.
We are a multidisciplinary lab, and a wide variety of profiles are welcome. However, most of our work involves quantitative analysis (theory, modeling, data analysis, etc). Therefore, applicants should be interested in addressing Biology from a quantitative perspective.
Even if no open calls for your profile are open at the moment, feel free to contact us if you are interested.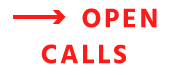 None right now
But contact us if you are interested in our lab!